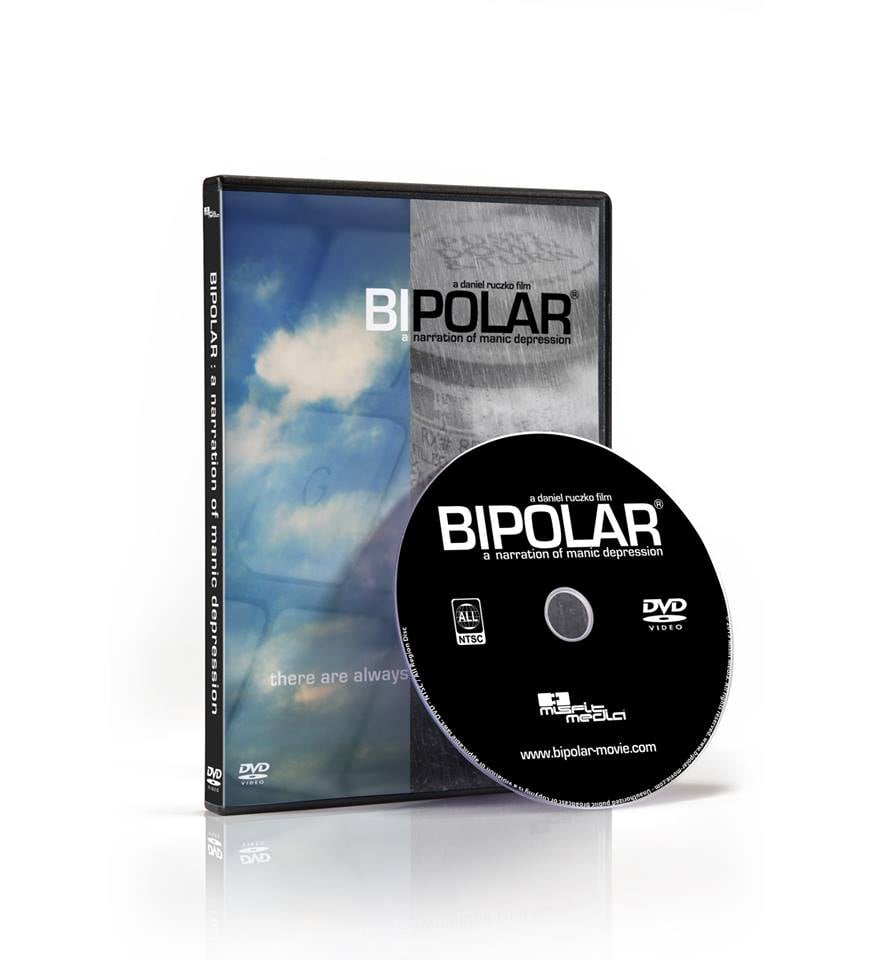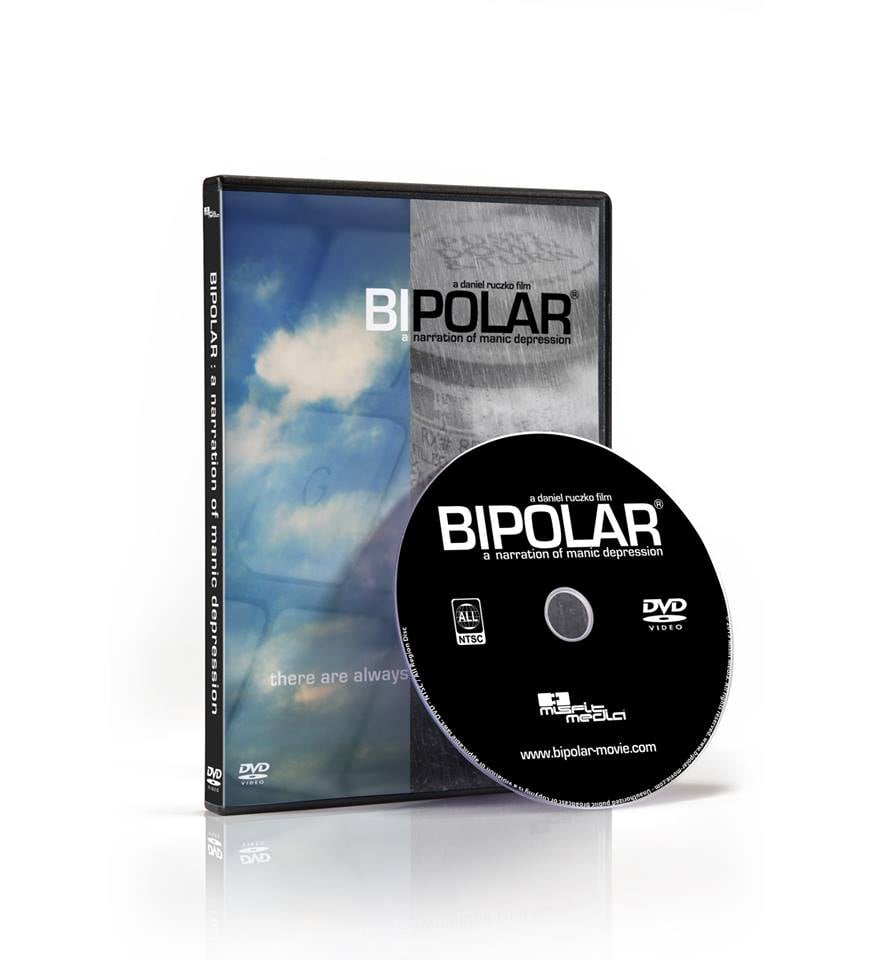 Bipolar - A Narration of Manic Depression (DVD)
$5.00 / On Sale
Storyline:
Bipolar It follows a manic-depressive author called Andrew Gony. The movie shows Andrew in both mental stages, to visualize that the split screen is used, on the left side you see the manic Andrew and at the same time on the right side you can see the depressive Andrew, and how he reacts to different events in both phases.
Both sides have different things to deal with, the manic Andrew has lots of energy and ideas, he doesn't require much sleep and in order to deal with his overage of energy he runs, the depressive Andrew is suffering from insomnia, is uncreative, non productive and in battle with his inner self.
Runtime of the movie: 35 minutes
Languages:
English
German
Subtitles:
English
German
Spanish
Extras:
Bipolar Trailers
Andrew Gony Interview
"The Void" TV Spot
Misfit Media Trailers
Director's Commentary
Fully Animated Menus
Regional Code Free NTSC DVD
We are shipping worldwide!
-------------------------------------------------------------------------
Story:
"Bipolar" ist ein 35 minütiger Kurzfilm, in dem es um den manisch-depressiven
Schriftsteller Andrew Gony geht, der in seinen Phasen der Manie und Depression portraitiert wird.
Die beiden mentalen Zustände Andrews werden mit Hilfe des Split-Screens über die gesamte Dauer
des Films parallel zueinander dargestellt.
So kann man den manischen Andrew während seiner Schaffensphasen, in denen er voller
Inspiration steckt und wenig Schlaf braucht, und zeitgleich das depressive Ebenbild,
dominiert von Schlafstörungen und fehlender Produktivität, beobachten.
Dieser Film soll einen tiefen und prägnanten Einblick in die Psyche eines Manisch-Depressiven bieten
Laufzeit des Hauptfilms: 35 Minuten
Sprachen:
Englisch
Deutsch
Untertitel:
Englisch
Deutsch
Spanisch
Extras:
Alle Bipolar Trailer
Andrew Gony Interview
"The Void" TV Spot
Wake Up! Trailer
Let Go Trailer
Audiokommentar
Voll animierte Menüs
Regional Code Freie NTSC DVD
Die DVD hat ein Wendecover, standardmässig ist es auf Englisch gedreht, kann aber auf Deutsch umgedreht werden.